Real Estate Development Director
Downtown Dover Partnership sought an experienced Real Estate Development Director (in-house, staff position) to recruit developers and oversee build of mixed-use projects as identified within the new downtown master plan.
Ken Anderson, Property Development Director, will oversee site readiness and redevelopment process of three sites.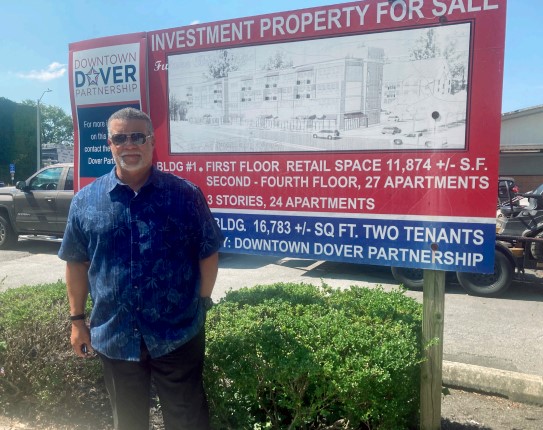 Transforming Downtown Dover by Mike Finney in the Delaware State News, 9.8.23
Read more from the Delaware State News | Download the Article | Alt. Download
"As all stakeholders come together in support of this master plan, it will be transformative, not just for a chosen few, but for a diverse, inclusive, engaged community of citizens, families, small businesses, government entities, and the organizations that support them," said Mr. Anderson... "I believe those dreams will become reality, thanks to the efforts of the developers of this master plan and the support teams being created for its execution... The need is great. The opportunities are greater. I'm ecstatic to have a chance to be a part of it." - (Transforming Downtown Dover by Finney, Delaware State News, 9.8.23)
---
Zoom Session
---
MEDIA RELEASE - June 15, 2023
Dover Seeks Development Director to Launch Projects
Dover, DE. After two rounds of requests for proposals to find a suitable vendor to lead redevelopment strategies aligned with the downtown master plan, leadership of the Downtown Dover Partnership has changed its recruitment strategy.
"We originally planned to hire a contractor to fill the position of Property/Real Estate Development Director, but we believe that has limited our pool of candidates," said DDP Executive Director Diane Laird. An independent contractor must be established as a small business, and that comes with the cost of franchise taxes, liability insurance, and other requirements. "But being a staffer with the DDP can bring a sense of longer-term security and being on site consistently can make someone feel more a part of the downtown revitalization team."
According to DDP Board President, Todd Stonesifer, "As we consider priorities for implementing redevelopment strategies in this master plan, finding and hiring the right person for this position is at the top of the list. The new Development Director will focus on getting several mixed-use construction projects off the ground and just two of these projects could bring as many as 340 of the nearly 1000 new residential units targeted for downtown." DDP believes that launching just one of these projects will be a strong catalyst to motivating other property owner to get similar projects started.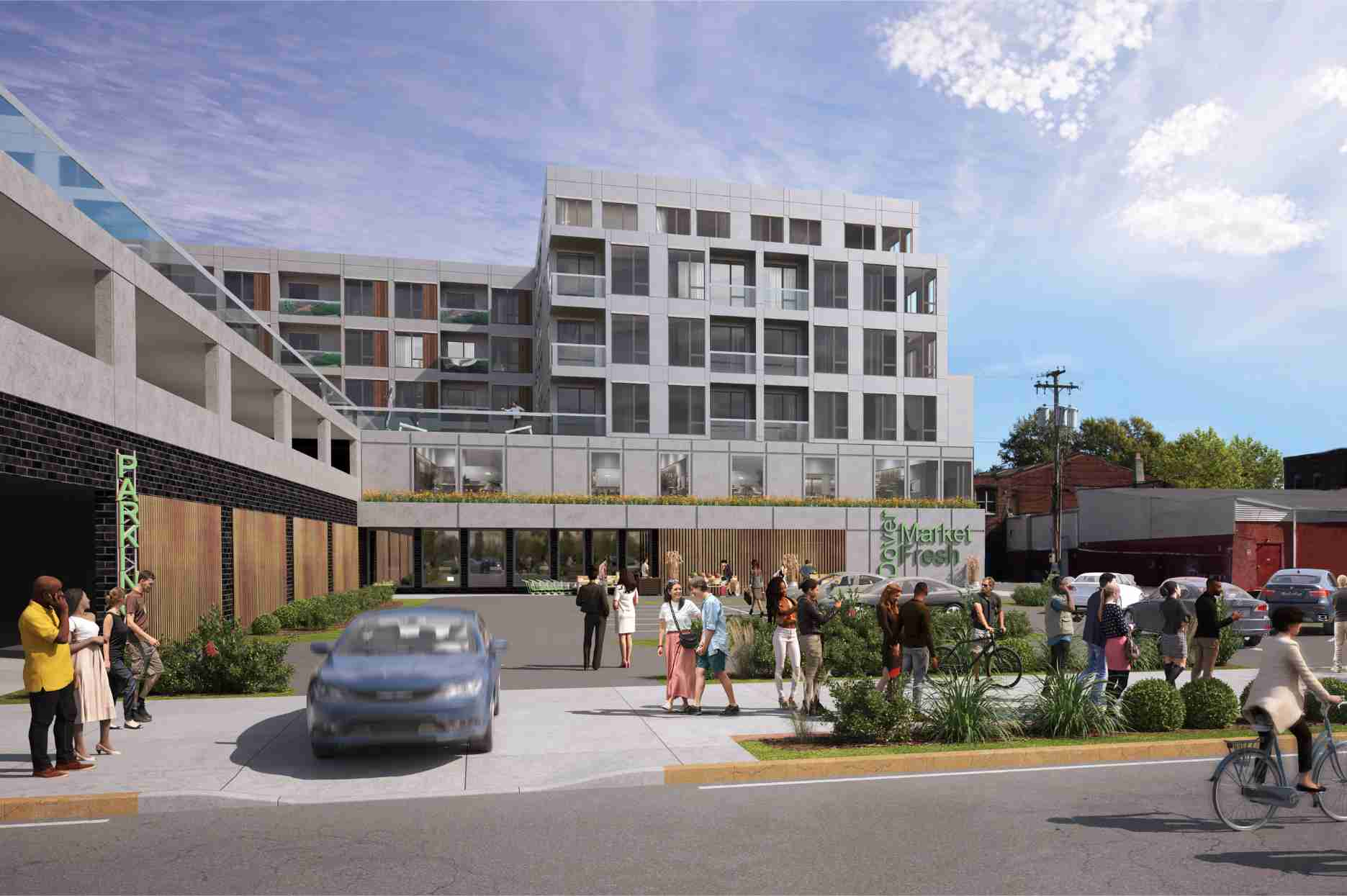 Simultaneous to the search, the DDP is preparing a RFQ (Request for Qualifications) for their priority redevelopment project at 120 S. Governor's Ave. Formerly housing an Acme, the parcel has long been identified for multi-story, mixed-use redevelopment. The conceptual drawing prepared through the master planning process calls for 196 residential units, a 27,000 SF grocery, 113 space parking garage and an outdoor amenity above the first-floor podium. Such outdoor amenities are typically open to the public and can include firepits, gardens, market light strands, water elements such as fountains or pools, and tables and seating for social gatherings. "Imagine watching the Fourth of July fireworks with family and friends from a downtown rooftop," commented Dave Hugg, City Manager, an active proponent of the transformative plans for the Capital City.
The person selected for the DDP staff position will plan, direct, and coordinate redevelopment efforts and will also be charged with recruiting developers while overseeing construction project(s) from inception to completion. The DDP seeks resumes from qualified candidates by June 28 for best consideration, but resumes will be accepted until a hire is made. Resumes still being accepted. For details of the plan and the position, visit: www.DowntownDover.com
Image: Bring back grocery and residents to downtown at 120 S. Governor's Ave and along New St. Concept drawing by Bernardon.
###
The Downtown Dover Partnership is committed to driving an improved quality of life for the residents and visitors of Dover, Delaware, through collective collaboration, economic development and promotion of downtown Dover's unique historic properties. Call 302-678-2940 or visit: www.DowntownDover.com.
---
Previous Press Releases
Search Continues for Development Director - 5/22/23 | Alt. Download
DDP Seeks Property Development Director for Downtown Master Plan - 3/9/23 | Alt. Download
---
The Downtown Dover Partnership (DDP) is committed to diversity, equity, inclusion - both in the organization and in the Dover community.​
It is the policy of the DDP to grant equal opportunity to all qualified persons without regard to race, color, age, sex, religion, marital status, pregnancy, national origin, disability status, genetics, protected veteran status, sexual orientation, gender identity or expression, or any other characteristics protected by federal, state, or local laws.
This policy applies to all terms and conditions of employment, contractual hire, and otherwise.
---
Click here to view the Capital City 2030: Transforming Downtown Dover webpage.