Downtown Dover Strategic Master Plan

The Downtown Dover Partnership (DDP), working in concert with the City of Dover and multiple public and non-profit agencies, has engaged Mosaic Development Partners of Philadelphia, PA, an experienced, dynamic, and diverse professional planning consultant team to develop a Strategic Master Plan for the downtown and closely surrounding neighborhood area within the City of Dover, Delaware.
The target area is designated as a Downtown Development District and also as an Opportunity Zone, indicating that this is the high priority target area for redevelopment and reinvestment. The area is adjacent to the state legislative campus, City Hall, the public library, numerous state offices, the historic landscape of Delaware's National Park known as "The Green", the new Dover Post Office and Family Court locations, and other amenities that make the core of the city unique.
The process to develop the Downtown Dover Strategic Master Plan invites grassroots input by engaging the community and will include implementation and investment strategies to guide redevelopment and reinvestment in downtown Dover, with the goal of bringing this vital core of commerce and housing to its highest and best potential by a target date of the year 2030.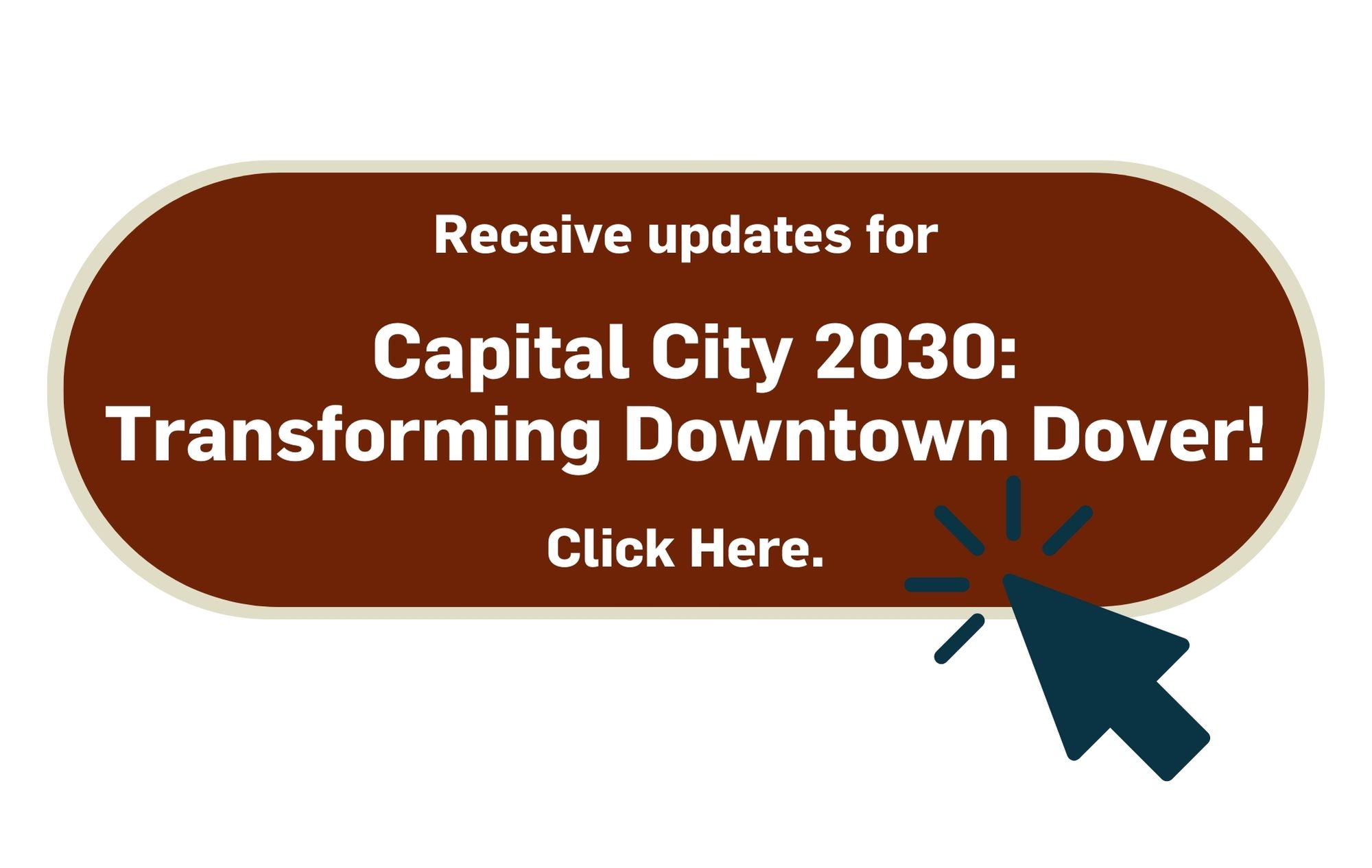 Directory
---
Click here for the Property Development Director job description, RFP, and press release.
Deadline to apply: Midnight Thursday, June 8, 2023.
The hiring process remains open until a candidate is selected.
---
On Wednesday, March 22 at the Kent County Levy Court, Mosaic Development Partners delivered a public presentation of the master plan. Use the links below to view a recording of the presentation.
---

CLICK HERE TO READ "REFLECTIONS FROM DDP BOARD PRESIDENT, TODD STONESIFER
More about the Downtown Dover Partnership:
The DDP is committed to driving an improved quality of life for the residents and visitors of Dover, Delaware, through collective collaboration, economic development and promotion of downtown Dover's unique historic properties. As such, core areas of DDP's responsibility are strengthening economic opportunity in the central core of the Capital City of Dover through effective business recruitment, retention, and expansion; creating an environment that is conducive to effective property redevelopment and reinvestment; and revitalizing the community to increase viability and sustainability of the business district and surrounding neighborhoods.