First Saturday
First Saturdays! in the Capital of the First State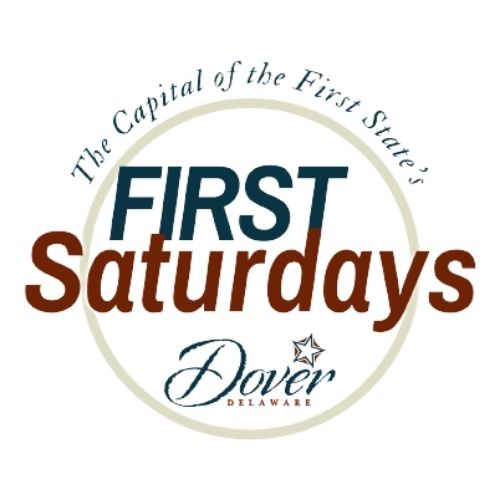 For added value shopping downtown, get your free Capital Key!
Follow us on Instagram at Downtown.Dover
Follow us on Facebook at Facebook.com/DowntownDover
Want to become a Downtown Dover Insider? Sign up here!
---
First Saturday! Partners
Visit affiliate links to view updated information about monthly programming for First Saturday.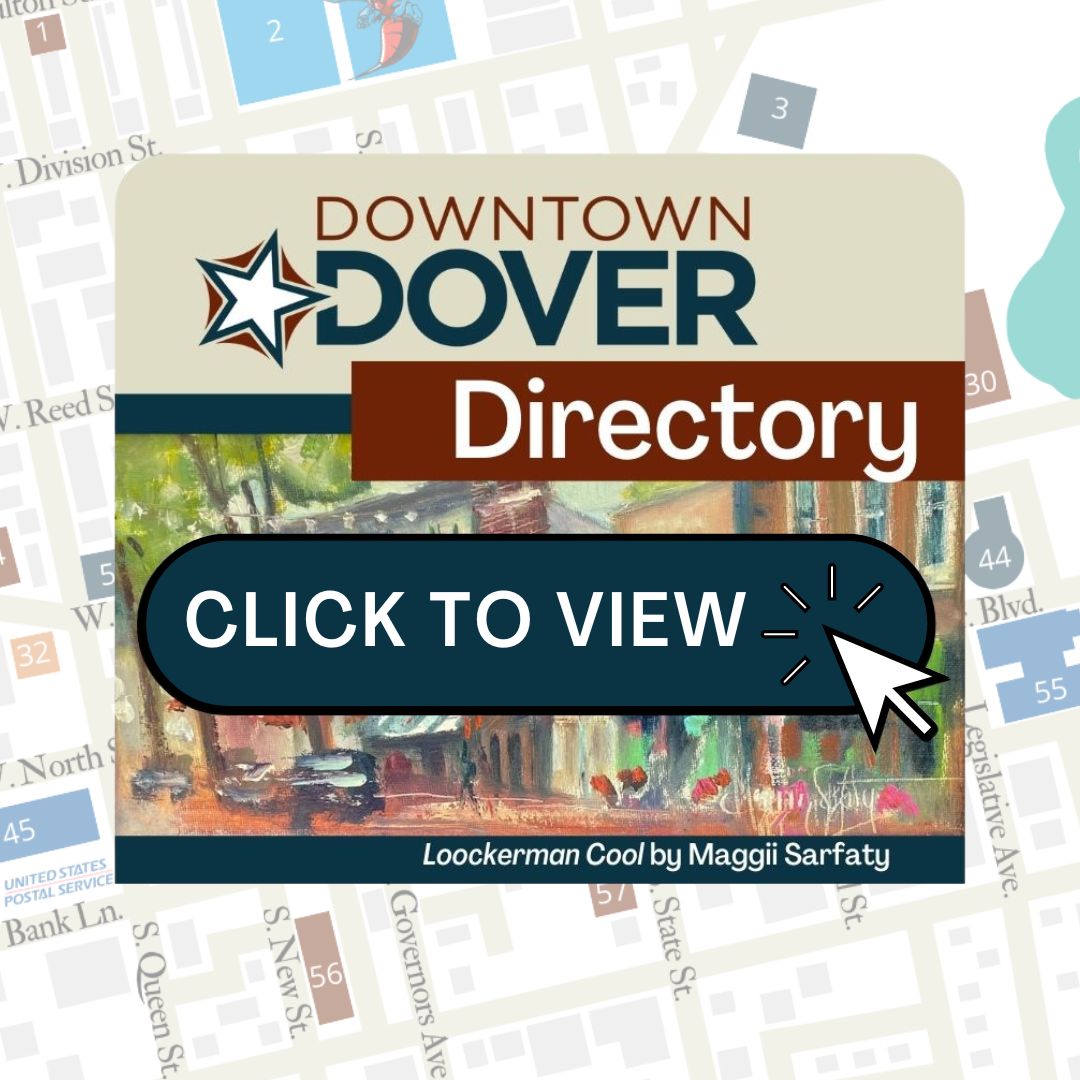 Downtown Dover Directory Map
Many of our downtown merchants will be open on First Saturday!
View 60+ downtown locations on the Downtown Dover Directory Map - follow the link to view, download, and print a free copy!
Want to unlock additional value? Check out our free Capital Key Program and sign up at tinyurl.com/DoverCapitalKeyReg.
---

"The Dover Green has been the heart of this capital since its 18th-century founding. Led by a knowledgeable interpreter, experience the stories of the sites and people that have defined the First State experience. There is always something new to discover each time you visit First State Heritage Park!"
Walking Tours
Self guided "Trees of the Green" tour sheets available.
Hourly from 10 a.m. to 3 p.m. from the John Bell House
Hourly from 10 a.m. to 3 p.m. from Legislative Hall
Hourly from 10 a.m. to 1 p.m. from Woodburn: the Governors Residence
Please where comfortable shoes and bring water.
Free to the public!
18th Century Market Fair (November)
"First State Heritage Park's 18th Century Market Fair brings the past to life each November, with woodworkers and weavers, horners, blacksmiths and brewers, charlatans and shepherds, soldiers, seamstresses, soapmakers and more displaying their skills and their wares on Dover's historic Green." Learn More
Occurs from 10 a.m. to 3 p.m. at 43 The Green, Dover, DE 19901 (The John Bell House).
More Information
---

BIGGS Weekend - Free Admission, Family Art Studio, and Museum Tour
Celebrate the first weekend of each month with complimentary admission, creative workshops, and engaging tours!
Art Workshop
From 11 AM - 2PM join the First Saturday Family Studio for an all-ages craft workshop.
Bring your family and friends and enjoy a fun-filled day of creativity and learning!
Guided Tour
"Following hands-on activities, all visitors are invited to gather in the lobby at 2:00 pm for a free guided tour to learn more about the artwork featured at the Biggs. For 40 minutes, a docent will lead the group on a tour through the museum, highlighting select pieces from our collection. Docents are trained to adapt to their group's interests, providing repeat visitors with new experiences each month."
Museum is open from 10 a.m. to 5 p.m. at 406 Federal St. Dover, DE 19901.
Art Workshop Occurs from 11 a.m. to 2 p.m.
Museum Tour Occurs from 2 p.m. - 2:45 p.m.
More Information
---
Join the Dover Public Library in a fun craft for school-aged kids! No cost to attend. Pre-registration not required.
Occurs from 2 p.m. to 3 p.m. in the Dover Public LIbrary Children's Program Room at 35 Loockerman Plaza
View additional event at the Dover Public Library
More Information
---

Mini Dover Museum with the Friends of Old Dover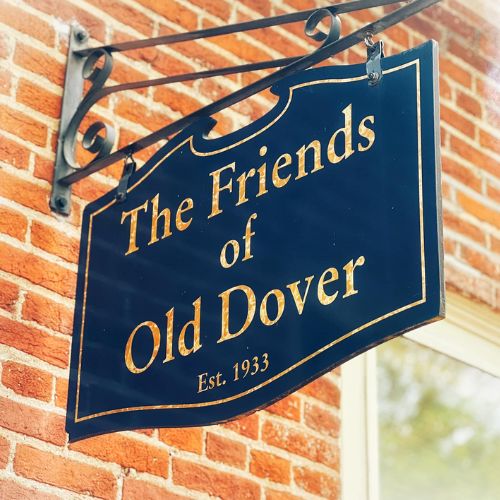 Every First Saturday, visit the Friends of Old Dover (otherwise known as the Historical Society of Dover) to view rotating exhibits showcasing Dover's history! For example, the History of Dover Days, Taverns of Old Dover, and more!
The Friends of Old Dover's mission is preserving Dover's historic and architectural heritage for future generations.
Occurs from 10 a.m. to 3 p.m. at 323 S. State St. (next to the Delaware Shoppes)
More Information
---

Free Admission to Johnson Victrola Museum
"Founded in 1967, the Johnson Victrola Museum details the origin of recorded music. Exhibits showcase the life and legacy of Eldridge Reeves Johnson, a pioneer in early sound recording and co-founder of the Victor Talking Machine Company."
Reservations required to attend on First Saturday during Old Dover Independence Day. Call or email in advance to secure your visiting time!
Free Admission Occurs from 9:30 a.m. to 4 p.m. at 375 S New St Dover, DE 19901.
More Information
---

Guided Tours of the Old State House Museum
Built in 1791, the Old State House served as Delaware's capitol during the United States' critical early years as a nation. With additions and modifications, the building continued to serve as the state capitol until 1933, for 141 years!
Receive a free tour and immerse yourself in the history of early Dover.
You can also receive your National Park Passport stamp and view the current exhibition: 'The Old State House: A True Restoration 1976-2016.'
Tours available at 10 a.m., 11 a.m., 1 p.m., 2 p.m., and 3 p.m. at 25 The Green Dover, DE 19901.
Museum is open from 10 a.m. - 4 p.m.
More Information
---

Destination Downtown Dover is a close-knit group of business and community leaders dedicated to spreading the word about how awesome the Capital's downtown district is. We organize and produce music, food, and craft beverage festivals to showcase the downtown Dover area as a great place to work, shop, dine and live. The proceeds from these events are used to beautify and promote the downtown Dover area and assist other local non-profits and community initiatives.
Events
OktDoverFest - Occurs annually in the fall
History, Heritage, and Hops - Occurs annually in May
More Information
---
The DDP thanks its partners for their dedication to downtown Dover, including but not limited to: Dover Public Library, First State Heritage Park, the Biggs Museum, Restoring Central Delaware, NeighborGood Partners, the City of Dover, Kent County Tourism, the DE Division of Historical and Cultural Affairs, Destination Downtown Dover, the Downtown Dover Partnership Merchant Committee, and many, many more
Any questions? Want to have your downtown event or promotion featured? Email Jordan@DowntownDoverPartnership or call at 302-678-2940.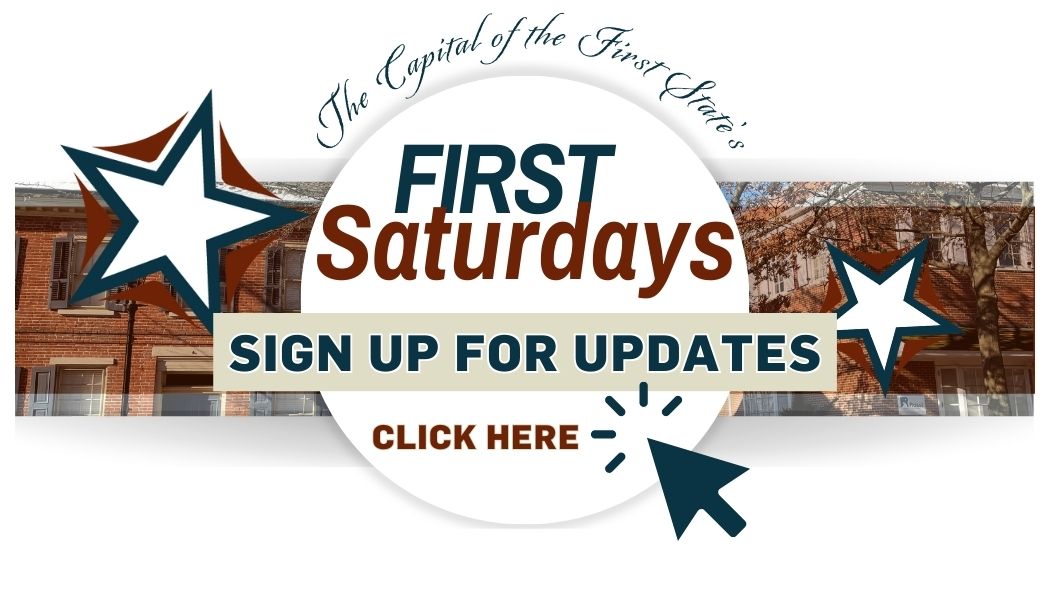 ---

Navigate below to additional merchant pages.