Paint Dover!
Paint Dover! 2023 will take place Oct 3-6!
Coming soon! Information and registration for the Fifth Annual Paint Dover! event. 2023's event will include "dueling demos" - multiple painting demonstrations, painted simultaneously - and expanded boundaries in which to paint our lovely downtown residences, business district, parklike settings, and DSU Downtown campus! After this year's success, the Biggs Museum will host the Opening Exhibition in 2023!
Click here to register for Paint Dover! 2023
---
Thank you to the partners and sponsors of Paint Dover! 2022
Biggs Museum, BLICK Art Supplies, City of Dover, DE Division of the Arts, Del-One FCU, Dover Art League, Jerry's Artarama of Delaware, National Endowment for the Arts, and PNC Bank.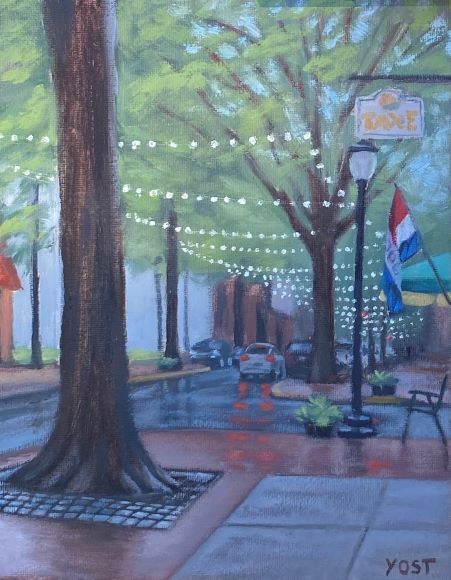 ---
2022 Schedule
Oct. 4-7 Paint Dover!
Artists & art-lovers enjoyed three days of outdoor painting in varied weather conditions! The event culminated in a french-themed Opening Exhibition at the Biggs Museum of American Art on Oct. 6 and a live art demonstration with artist judge, Jim Rehak on Oct. 7.
Oct. 13-31 Extended Exhibition
Downtown stores displayed artwork from Paint Dover!
Oct. 18-31 Virtual Exhibition
Voting the People's Choice Best Painting Award took place through Nov. 7. The winner is Katie Yost with "Rainy Day on Loockerman." (featured in text).
Click here to view the 2022 Virtual Exhibition
---
Click here to read the Paint Dover press release.
---
Paint Dover! is a plein air painting event and art competition in downtown Dover, Delaware, with three days of painting options, culminating in an artwork exhibition, competition, and sales to the public.
Participating Paint Dover! artists from around the region take to the streets, parks, sidewalks and outdoor cafes to participate in this annual event in the cooler fall season. Inspired by downtown Dover's architectural landscape, historic commercial buildings, gardens and scenery, artists quickly capture changing light and shadows, and the "spirit" of downtown Dover. The community is invited to watch artists paint outdoors throughout the three days, attend the exhibition, and purchase artwork. Over $1,000 in awards are presented! An extended exhibition takes place virtually and downtown.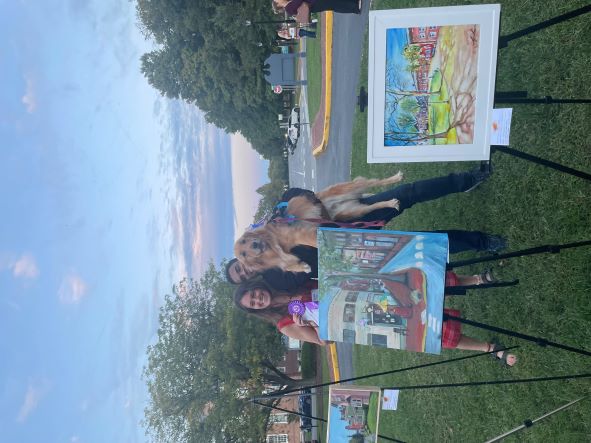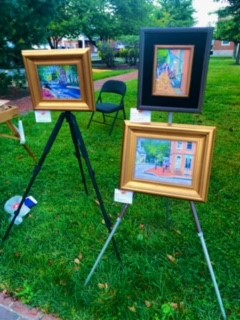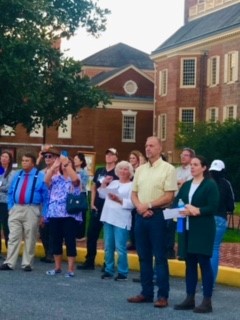 View additional photos on the Paint Dover! 2022 photo album, available here.
---
Virtual Exhibition: Paint Dover! 2022
View the previous virtual exhibitions: Click here for 2021, Click here for 2020.
---
Questions? Contact Diane@DowntownDoverPartnership.com or call 302-678-2940