Guide for Merchants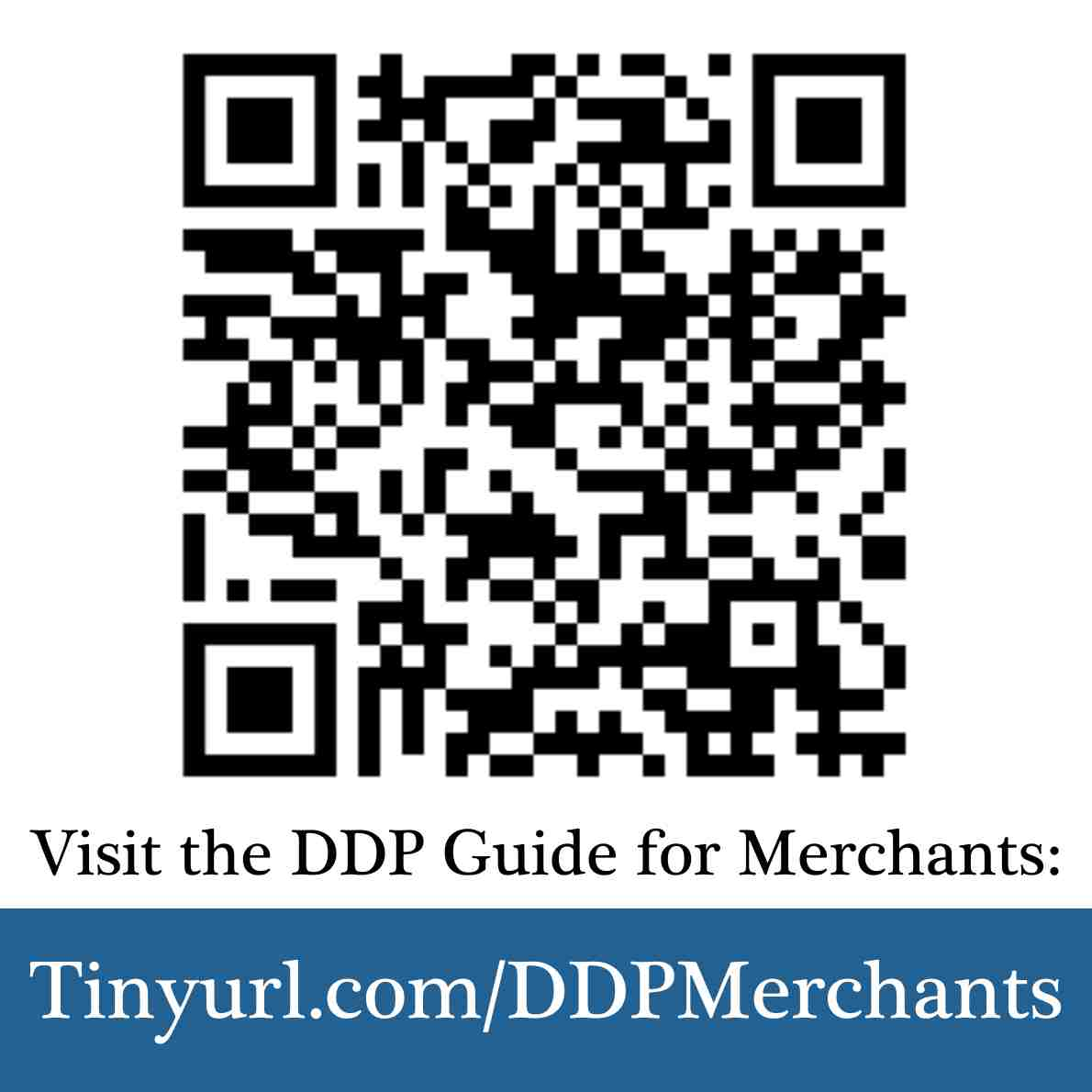 The Downtown Dover Partnership strives to create a vibrant business district through collaboration, and offers a variety of resources to benefit local merchants. Below you can find information about the various programs, promotions, event coordinators, and links to our social media pages.
The Downtown Dover Partnership is an accredited Main Street America program. While many Main Street organizations require merchants to pay to participate, the DDP offers membership benefits for free to all of our downtown Dover merchants. The DDP also established a Merchant Committee, in addition to the Main Street model, to discuss ways to better promote and engage our local businesses.
Click Here to Jump to:
Programming is developed by the DDP to support local businesses and help them succeed. These programs are free to use and easy to join in on! Click the program names for more information, contacts, and ways to get involved today!
Capital Keys

The Capital Keys program is a free to join and use service whereby residents, shoppers, visitors, and friends of downtown can access value, savings, and special offers from participating downtown merchants. Alongside merchant promotions, special offers from the DDP include free tickets to events with proof of purchase, exclusive early insight on DDP programs, and more.

To Register (Users): Complete the online registration at Tinyurl.com/DoverCapitalKeyReg. Your Capital Key can be mailed or picked up at the DDP office.

To Use (Users): Registered users will show their Capital Key key fob, card, or confirmation email to participating shops. Users should show their Capital Key before their purchase to receive their promotional offer.

To Use (Merchants): Update or establish your current promotion at any time! Send your offer and the expiration date, if applicable, to Jordan@DowntownDoverPartnership.com. Promotions may include, but are not limited to, discounts, special offers, giveaways, and more!

To View Promotions: Visit Tinyurl.com/CapitalKey, and be sure to refresh the page to see the update list!
Downtown Dover Dollars (Gift Card)

The DDP has partnered with Yiftee to support eGift Cards that can be used at participating downtown locations. Downtown Dover Dollars can be used at multiple locations with the goal of "keeping local dollars local" and sharing customer networks throughout downtown.

To Purchase: Order online at tinyurl.com/DoverDollars, which can also be accessed on the homepage at DowntownDover.com. Gift cards can be shared online, or printed from home to bring in stores.

To Use (Users): Show your eGift Card on your smartphone or on your printed copy during checkout at participating stores.

To Use (Merchants): Input the eGift Card information manually as a credit card transaction. Important to note - the charged amount cannot exceed the amount on the card. If necessary, split the amount of the transaction into two charges, 1) for the amount on the giftcard, and process, then 2) for the remaining balance, to be paid with a different payment option.

To Sign Up (Merchants): You will receive an eGift Card Registration via email. Using your sale system, create a transaction for $1, then pay for the charge with the provided eGift Card Registration information as credit. You will then be included in the program, and your business information will appear on tinyurl.com/DoverDollars within 24 hours. The program is 100% free to merchants.

Questions about the Downtown Dover Dollars program can be sent to Tina@DowntownDoverPartnership.com or call at (302) 678-2940.
Directory

View 60+ downtown locations on the new Downtown Dover Directory Map! The Directory Map is available for download on DowntownDover.com. Copies can be printed and shared, and will soon be distributed by the DDP to local businesses.

Currently, the map features restaurants & taverns, retail, personal services, parks, historical and cultural sites, and key anchors.

View a complete list of downtown businesses through the online directory, featuring weblinks, address and phone numbers, and information about each store. The online directory features additional downtown locations that are outside the Downtown Development District (DDD).

Need updates or have any questions? Contact Jordan@DowntownDoverPartnership.com or call at (302) 678-2940.
Merchant Facebook Page

To stay up to date on the latest news and opportunities for merchants, request to join the Merchant Facebook Page!

To join, email Tina@DowntownDoverPartnership.com indicating your name and the name of your business, and you will be guided on the steps to join the Merchant network.
First Saturdays

First Saturdays! occur monthly with partners providing free programming for all-ages. Merchants are invited to participate by hosting their own events, promotions, and specials. Some examples include, but are not limited to: discounts (separate from Capital Keys), live streams, refreshments/food, visiting vendors, new products, live performances, open mics, and more! - anything "special" that you may be doing to celebrate First Saturdays!

The goal of First Saturdays are to encourage collaboration for community events that people of all ages can participate in, as an effort to create a more vibrant downtown.

To Participate: Complete the Google Survey (2 min) at least two weeks prior to the event to be included. The First Saturday committee reviews all entries, and reserves the right to remove entries that violate our guidelines. Events must be appropriate, inclusive, and cannot go against the values of the DDP. Contact Jordan@DowntownDoverPartnership.com or call (302) 678-2940 for more information.

Promotion includes: feature on DDP website, social media, email communications, and local newsletters.
​
Incentives

In 2015, Downtown Dover was designated a Downtown Development District (DDD), making businesses in the region eligible for a variety of incentives from the State of Delaware, Kent County, City of Dover, and the Downtown Dover Partnership!

Available incentive options include Downtown Development District rebate, match & grant programs, DDP facade and architectural grants, DDP Retention and Expansion Assistance Program, the new Critical Improvements Grant Program, historic tax credits, and more!
Merchant Committee & Mixers

Committee: The DDP Merchant Committee meets monthly at the CenDel Foundation Building (101 W. Loockerman St.) on the second Thursday of the month from 8:30 - 9:30 a.m. The date may vary, so check the City of Dover website and search "DDP Merchant Committee" to confirm the meeting date. All Merchant Committee meetings are posted on the City of Dover website by no later than one week in advance.

Mixer: Several times a year the Merchant Committee hosts a Merchant Mixer at a local business. The mixers are an opportunity to hear updates from the DDP and other merchants, and are a great resource for sharing ideas, asking questions, and getting to know all of the unique faces that make downtown Dover special! For information about the next mixer, contact Jordan@DowntownDoverPartnership.com
Window Contests

The DDP Merchant Committee determines themes for window contests that occur every other month. The winning merchants receive $100, a trophy that travels from store to store after each win, and a press release in the Delaware State News. In December, the window contest also includes prizes for First, Second, Third, Honorable Mention, Mayor's Choice, and People's Choice, making for a particularly competitive and rewarding annual contest!
Merchants are encouraged to use promotional materials by the DDP to help connect the downtown district and the various programming that takes place. Please consider sharing and utilizing these resources! Click the names of the promotions for more information.
Capital Keys

Capital Key Video (Youtube) - DDP Board Member, Codi Canasa of Agape Body Piercings created a Capital Key promotional video that can be shared on Facebook from our DDP Page. The video answers frequently asked questions about the program, and all the information necessary to sign up and use it.

Buttons - The DDP created buttons for merchants to wear to encourage conversation about the program reading "Unlock Value Downtown, ask me how!" More buttons are available upon request, email Jordan@DowntownDoverPartnership.com or call (302) 678-2940.

Flyers - Download a printable PDF to hang in your store, featuring a QR code and link to more information.

Capital Keys Video
Facebook Events

Submit your Facebook events to the Downtown Dover Facebook Page. Your event will appear on the DDP calendar.
First Saturdays
The DDP manages several social media pages to make it easier to stay connected to Downtown Dover! Kindly consider following these pages for updates
Click to View Social Media Pages
The DDP hosts annual events alongside dozens of downtown partners. Be sure to check out the following organizations for an incomplete listing of event planners and resource partners for downtown Dover:
Click to View Partner Organizations