Shop, Eat, Explore, & Repeat

We would like to thank you for taking the time to visit our website and familiarize yourself with our Historic Downtown Dover District. If you are a prospect or existing business person the website will attempt to provide you with most of the information you will need in considering downtown Dover as a potential location for your business.
If you are just a visitor or community member the website will make an effort to inform you of all the programs, events and family-fun special activities occurring within the downtown district. READ MORE
---
Capital City 2030: Transforming Downtown Dover!
The Downtown Dover Partnership (DDP), working in concert with the City of Dover and multiple public and non-profit agencies and led by Mosaic Development Partners of Philadelphia, PA, has finalized the strategic master plan for the heart of the Capital City. The full Master Plan will be available for viewing on/about January 31, 2023. Read more for the Summary and Overview Presentation. READ MORE
---

The new Critical Improvements Program supports downtown Dover projects that provide life safety features, ADA compliance, establishment of commercial kitchens, and additional improvement projects. READ MORE
---
Downtown Dover Dollars Gift Card Program
"Keep Local Dollars Local!" Purchase a Downtown Dover Dollar gift card for use at 23 participating downtown locations. READ MORE
---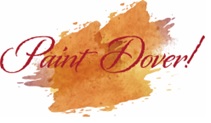 The fifth annual Paint Dover! 2023 event will take place Oct. 3-6. Register today for special pricing until Sept. 1! Visit the page to learn more and view the virtual exhibitions from previous years. READ MORE
---
Development of Downtown Dover Parking Solution
In November 2020 the Downtown Dover Partnership (DDP) announced a partnership with Colonial Parking Inc. to develop a comprehensive downtown Dover parking management plan. Since then, members of the DDP Parking Committee and representatives of Colonial Parking Inc. have collaborated on development of the parking solution. The public has been engaged in meetings that have included presentations and discussions of best practices from around the nation. In March 2021, a comprehensive survey to the public received responses from 300 participants. The survey asked about parking behaviors, parking conditions and ideas for future improvements to parking in Downtown Dover. In August of 2021, a public Open House provided opportunity for the community to attend, learn more, and provide feedback on development of the comprehensive parking solution. For information on the development process, as well as progress to date, see the link below:
---
It's Happening in Downtown Dover!
Public and private partners coming together to make it happen
New investment by young, successful entrepreneurs in Dover's historic commercial district.
Well-established businesses are now being complemented by a mix of newer retailers, and service providers.
Development has taken place, layered incentives are now available – a package of incentives that rival any city in the region, and new partners are sharing a vision in leading downtown Dover toward its best and highest potential.
We invite you to BE PART OF IT ALL because It's Happening in DOWNTOWN DOVER!
| | |
| --- | --- |
| There's more underway. | There's more to come. |